U.S. citizens or permanent residents who are 62 years or older. (You must have turned 62 before you can buy the pass).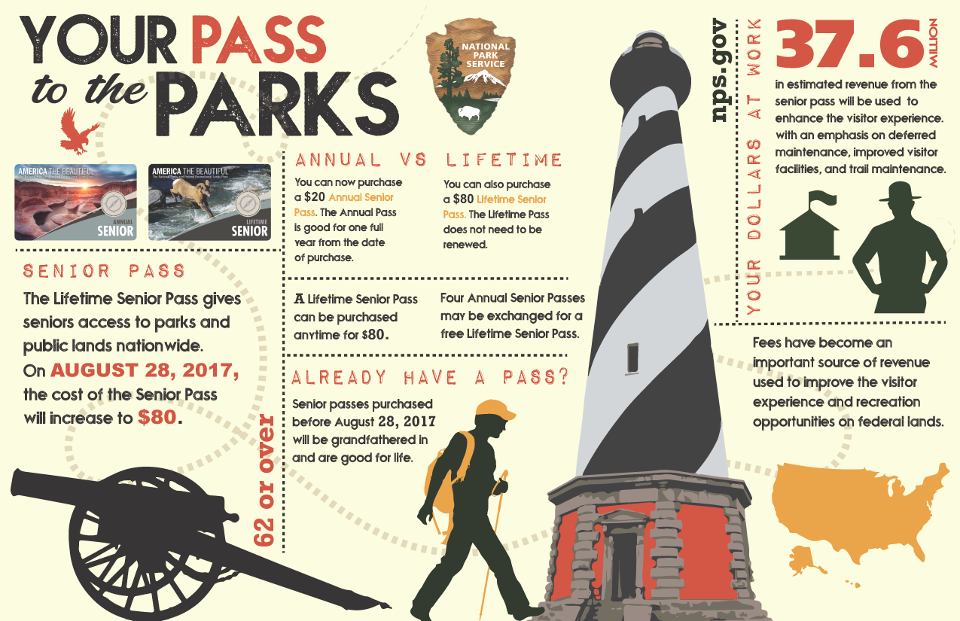 NOTE: Owning property or paying taxes in the U.S. does not automatically qualify you for a Senior Pass. You must be a permanent U.S. resident, or a U.S. citizen with identification such as U.S. Driver's License, Green Card or U.S. Passport.
Purchasing a Senior Pass
Our website does not sell Senior Passes. Senior Passes require additional verification steps by the United States Geological Survey.
Both annual and lifetime passes need to be purchased directly through the USGS. Click the link below to find the information and documentation you will need to apply for a Senior Pass, including the application:
https://store.usgs.gov/senior-pass
Additional information:
You can buy a Senior Pass in person from a participating Federal recreation site or office. See Site Locations that issue the Senior Pass: https://store.usgs.gov/s3fs-public/PassIssuanceList.pdf
Passes are non-refundable, non-transferable and cannot be replaced if lost or stolen.