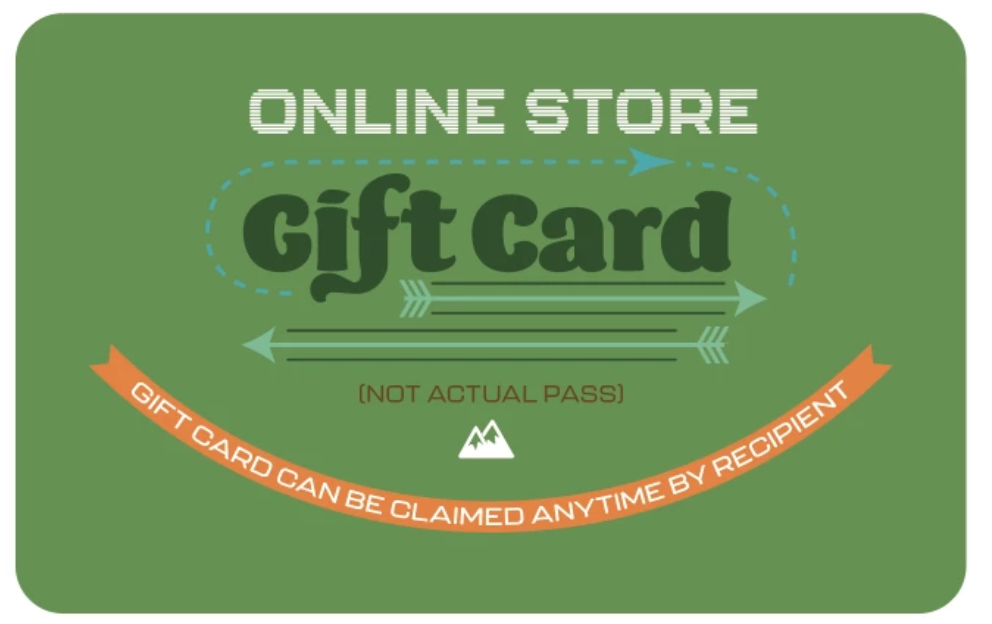 Gift cards are digital and can be printed or emailed by you, to the recipient. They can only be redeemed on our website, www.usparkpass.com.
The digital gift card is a great option if you are unsure if the gift recipient already has a pass that hasn't expired. Your gift recipient can use it when they please.
You will be emailed a digital code that you can give to whomever you'd like to give the gift. The value can be applied toward the purchase of an America the Beautiful National Park Pass, books, artwork, or any other products featured on our US Park Pass store.
Please note:
Gift Cards are not accepted at any National Parks or other Federal Lands.
The gift card cannot be used to purchase a senior lifetime pass. At this time, US Park Pass does not issue Senior Passes due to the additional verification required by the USGS.